[smartslider3 slider="2"]
Creating your own living roof couldn't be easier.
The Green Roof Company supplies premium quality sedum trays, pre-grown sedum matting and living roof garden kits, throughout the UK.
Living roof plants are just as happy on small surfaces, as they are on larger roofs and our range includes several Lightweight sedum roof systems and traditional green roof systems that, between them, are suitable for most rooftops including garages, sheds, garden rooms, pitched and flat roofs, retrofit projects and new build developments alike.
Our Sempergreen® roof systems can add real value to your home by extending the life of your roof by 23 years and can lower your energy bills by up to 6.7%*.  With unprecedented increases in extreme Storms and Flooding events, a green roof can help mitigate the impact of rainwater run off by holding up to 67% of this excess water within its system layers and plants, slowly releasing it*.
Green Roofs also purify the air, help to regulate indoor temperatures, offers natural sound insulation (11 decibels), with flora that encourages insect biodiversity. Green roofs can provide a calm green space in which to live and provide a feeling of well-being when visible.
Construction is relatively simple, and this website offers advice and step by step guidance via our installation videos and downloads.   If you would prefer to work with an experienced green roof installer, we work with installation teams around the UK, so please get in touch.
Benefits of a green roof...
A living roof is a thing of beauty. It provides a natural habitat for wildlife, insects, birds, bees and butterflies whilst offering a more aesthetically pleasing rooftop landscape. Green roofs provide an oasis of green calm in towns and cities.
Low maintenance
Our range of sedum mats and interlocking tiles are carefully pre-cultivated and boast up to 95% mature plant coverage. Weed growth is minimal and requires minimal maintenance.
Saves time & money
Our lightweight sedum matting is pre grown with 95% coverage, so you don't have to wait for anything to grow and you get an instant green roof.
Reduces energy consumption
One of the biggest problems facing a typical roof is poor insulation, leading to substantial heat loss in winter and sweltering conditions in hotter months. This all changes with the aid of a sedum roof. Plants both absorb and reflect sunlight, provide an extra layer of insulation and reduce your home energy consumption.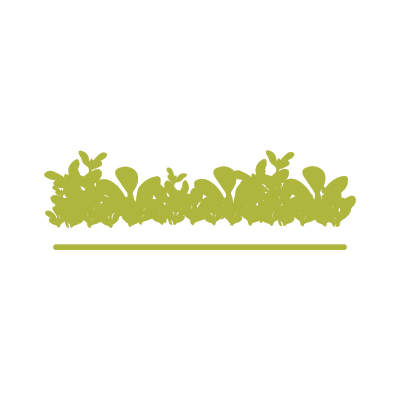 Roof efficiency
A green roof absorbs heat and protects the roofing material from the elements. It can increase the lifespan of your roof up to three times.
Your home is worth more
With a built-in waterproofing substrate and vegetation blanket, a green roof protects your existing roofing material from the temperamental British weather and can increase the lifespan of your roof up to three times. A living roof could also reduce your overall household energy consumption and increase the value of your property.
Wildlife habitat
The Sedums, herbs, grasses and succulent plants promote a healthy habitat for bees, birds, butterflies and other pollinating insects species
Rainwater Management
Green Roofs provide a rainwater store. The plants, substrate and drainage layer absorb and purify water.
Acts as a fire-retardant layer
Plants retain moisture and a sedum roof creates a naturally fire-retardant layer.
Provides Clean Air
Living roofs plants provide natural air purification by filtering particulate matter from the air and converting the CO2 into oxygen.
Less noise
A green roof absorbs sound, creating a quieter environment, both inside and outside your home.
Solar panels
When solar panels become too hot, they lose efficiency. When used in combination with a green roof, the temperature around the panels is cooler which increases their efficiency.
Well-being
Living in a green, more environmentally friendly home can create a positive effect on your well-being.
BREEAM certified
BREEAM rated developments are more sustainable environments that enhance the well-being of the people who live and work in them.
Missed our feature on
Love your Weekend with Alan Titchmarsh?